Calley O'Neill  

Yoga and Meditation Classes and Private  Instruction

Web: CalleyONeillYoga.com

Phone: (808) 885-0609

Copyright 2002-2012 - All Rights Reserved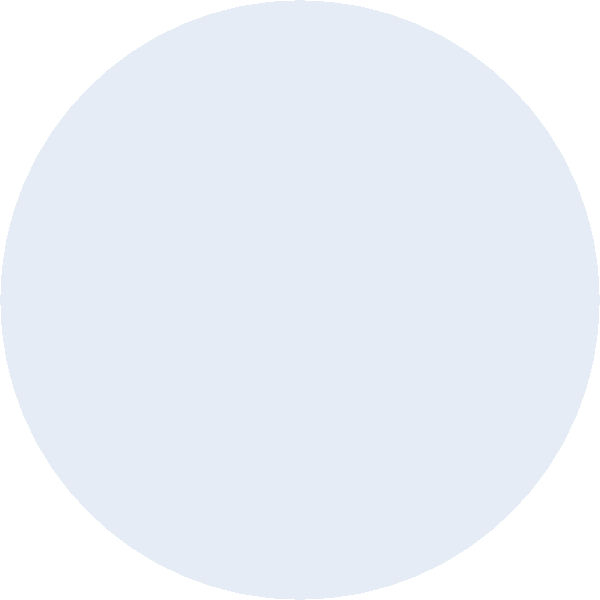 (She can't quite believe it, but it's true!)

CALLEY IS CELEBRATING 30 YEARS

OF TEACHING YOGA ON THE BEACH!

During graduate school in Social Ecology at Goddard College, she maintained an intense work, research, and study schedule getting just 4 to 6 hours of sleep a night, so she could practice at 5 AM daily. Although she now thrives on 8 or better yet, 9 or more solid hours/night, she found that waking up at 5 to practice is invaluable compared to the extra hour or so of sleep she could gain.

Over time, the stresses and responsibilities of life, old limiting programming, childhood spinal injuries, allergies, and huge sinus issues, endless striving, a difficult marriage and divorce, years of professional landscaping and stonework, and a lack of knowledge/practice of core activation came to a head. Her back 'went out' ~ excruciatingly out, and her joints began to hurt. It kept happening for years. In a dramatically stressful event, her back went out and she was temporarily paralyzed below the waist. The pain moved around, but rarely left her lower back. Stress and worry rarely left her. Her New York beat the clock rhythm drove her in the fast lane to lost vitality. Her chiropractor and acupuncturist independently told her that only yoga had kept her alive, even though she wasn't doing a practice that was right for her body. She continuously sought help from therapists for what seemed an endless duration, including 14 chiropractors, an osteopath, an array of talented massage therapists, acupuncturists, nutrition therapy, and healers, the pain persisted in varying degrees. She resolved herself to a life of pain. She was acutely aware that every move had to be made consciously, lest her back go out and leave her immobilized. Ultimately this did lead to mindful presence and movement the hard way and curiosity and kindness in asking her body if each move was right was OK to do. Numerous other debilitating complications developed in her respiratory and other systems in and lingered for decades.  

Thankfully, this is past history! Through the skillful diagnosis of full standing X-rays by Rhody Edwards, retired D. C., and the subsequent spontaneous gradual development of a moment-by-moment moving meditation of inner kindness and self-care through breath and movement, her body began to heal itself.  

Through experimenting with inquiry, study, and small sensitive movements with breath integration, which came only when she had no choice but to surrender, Calley slowly and amazingly evolved out of pain. Fortunately, this has been a lasting and expansive healing!

She was able to work more than full time sole supporting two extraordinary children, who were constantly bathed in patience, love, and attention. Her practice provided her a support system, and that support has continued bolstering her quest to make a difference in the world through her teaching, murals, and interspecies conservation art.  

For this healing, she has endless gratitude, appreciation, and an unquenchable desire to help others. The last three decades of Calley's practice has come from within her body, guidance, research, an exceptional spiritual teacher who integrates psychological and spiritual healing, qigong, meditation and studies of the mind, the brain, nutrition and the way things manifest through our thinking. This continues to bring forth improvement in her health, happiness, and evolution.

As she teaches this moving meditation, Calley shares the words of wisdom that helped her the most on this journey-- words she knows sink in and shift the operating system when repeated a million times.  

Her deepest satisfaction is that THE FULL BODY ELIXIR has helped so many people out of physical and emotional pain and stress, freeing them to reach their highest potential. It is deeply fulfilling to know that her past struggles and pain provided the wisdom practices that help others.

Calley's main realization?

WHATEVER WE PRACTICE, WE BECOME. That's the truth.

HER YOGA STORY:  Calley certainly never heard the word yoga growing up in her small village of Ridgefield Park, New Jersey. No one had. After graduating Summa cum laude from Pratt Institute, Calley briefly taught art at a private alternative high school in Englewood, Calley was introduced to yoga through a class they offered after school. A dedicated, gentle (and handsome) yogi who 'looked a lot like Jesus' taught the class, and Calley was immediately hooked. She found it amazing that each time she practiced, she felt more peaceful. 

 Within 5 weeks, Calley had 5 teachers, and a daily practice that has continued uninterrupted since that time. At first, her practice was traditional with a lot of efforting and striving to hold each posture perfectly. This has completely evolved. Over time, Calley studied with a wide variety of spiritual, yoga, meditation, and qigong teachers, learning something meaningful from each of them.

Calley both teaches THE FULL BODY ELIXIR for, and studies tapping with energy psychologist and Director of Psychology at Scripps Memorial Hospital, Dr. George Pratt. She has done intensive workshops with Qigong Master Ken Cohen and local Hawai'i teachers. 

Thanks to Yoga Journal, Calley has benefitted greatly from intensive workshops with Adhil Palkhivala, Richard Freedman, Rodney Yee, Patricia Walden, Gary Kraftsow, Tias Little, Yogi Premvarni, Gurmukh Kaur Khalsa, Ana Forrest, Rod Stryker, Shiva Rea, Erich Schiffman, Judith Lasater, and many other master teachers.​

IN A NUTSHELL: The Big Island's Calley O'Neill is a highly respected, yoga/meditation teacher, conservation artist, designer, and originator of THE FULL BODY ELIXIR. Her passion is transformation on all levels, both personal and ecological through expanding awareness and inner healing.

 For ten years, she practiced with her spiritual teacher, Faisal Muqqadam (Diamond Heart Work/psychological and spiritual integration) and that work continues. 

 She studied Ashtanga Yoga in depth with Norman Allen, who brought Ashtanga to the US. She has taken every opportunity to study with spiritual teachers and thought leaders, such as Deepak Chopra and Jean Houston.